Hair is more than just style. How you dress your hair is an act of resistance for some and a means of expression for others. 
Hair combs reveal the cultural links between African communities on the continent and those outside it. They serve to show how African influences have spread throughout the world, as you can see by the combs from Surinam and the United States.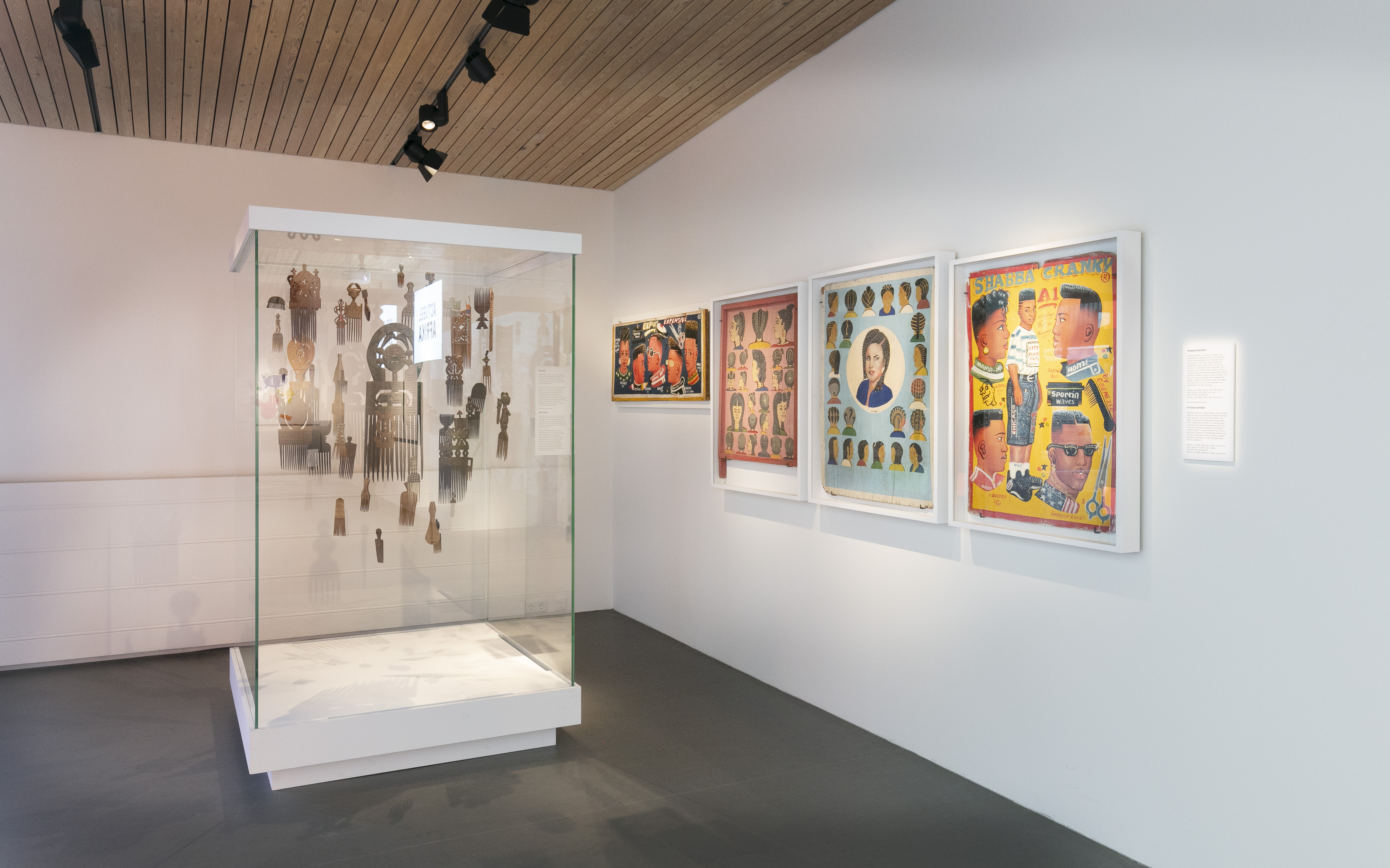 Just as combs are an expression of cultural unity, so the hoardings advertising hairdressers have played a key role in the development of contemporary art on the African continent. Many well-known international artists, such as Moke, began their careers as painters of hairdresser signs. To stay in business in the face of intense competition hairdressers demanded increasingly eye-catching signs to attract custom. They sought to distinguish themselves from the competition by offering exclusive hairstyles with striking names. Hairstyles are more than merely a reflection of fashion; they can also be linked to the wearer's identity.